SPEAKERS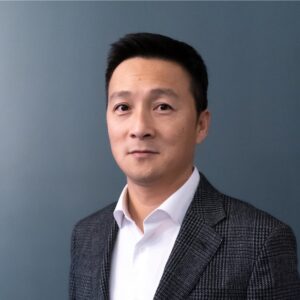 Shawn Wang
Chief AI Officer
Shawn Wang is the Chief Data Science & AI Officer for Elevance Health. Shawn is responsible for operationalizing AI and ML solutions, platforms, and tools to deliver a consumer-first healthcare experience for millions of consumers, including the 48M members of Elevance Health affiliated health plans. Under Shawn's leadership, the AI team has provided Elevance Health's first patents and delivered solutions to improve operational efficiencies, consumer experiences, and health outcomes.
Before joining Elevance Health, Shawn spent seven years at Sears, including leadership roles as the VP, Analytics and Personalization COE and VP, Marketing Analytics, delivering the customer information, analytics, and experience strategy.
Shawn received his Master's degree from the University of Southern California in Information and Operation Management.
Shawn resides in the greater Chicago area, loves to spend time with his wife, two daughters, and dogs, and enjoys cooking, traveling, and golf.
< SEE ALL CONFERENCE SPEAKERS>