SPEAKERS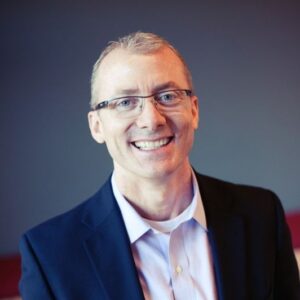 Kevin Martin
Chief Research Officer
Kevin Martin joined the Institute for Corporate Productivity (i4cp) in 2012 as its chief research officer. In 2023, i4cp ranked for the seventh time on the Inc. 5000 Fastest-Growing Private Companies in America. Kevin has three decades' experience in the human capital management industry, with the last 17 years building and guiding industry-leading research organizations.
In addition to guiding i4cp's research agenda and deliverables, Kevin advises executive and human resources leadership, as well as corporate boards, on best- and next-practices in topics that include the future of work, productivity, people strategy and metrics, talent risk management, organizational agility, leadership behavior, and corporate culture. He is also the executive sponsor of i4cp's distinguished Chief HR Officer Board.
A highly sought-after international keynote speaker on all aspects of human capital management, Kevin has been recognized as a "Top 100 HR Influencer" by HR Examiner. He and his team's research have been cited in leading business media, including The Economist, Forbes, The Wall Street Journal, Fast Company, Harvard Business Review, Inc. Magazine, Bloomberg, Financial Times, The New York Times, CIO Applications, CFO Magazine, and on CNBC. Kevin is also an occasional contributor to Financial Times.
Kevin currently serves on the Dean's advisory board for the University of Dayton's school of engineering. He also serves on the board of advisors for Bullseye Engagement. From 2013 to 2021, Kevin served on the Dean's advisory board for Dayton's school of business. From 2005 to 2014, he served on the board of directors for Big Brothers Big Sisters of Central Massachusetts, which included a two-year term as board chair. In 2006, Kevin was awarded the Commonwealth of Massachusetts' "Big Brother of the Year".
Kevin earned a Master of Business Administration degree from Boston University and a Bachelor of Science in Business Administration degree from the University of Dayton. He resides in the United States (Massachusetts) with his wife (Laura) and their three sons.
< SEE ALL CONFERENCE SPEAKERS>