SPEAKERS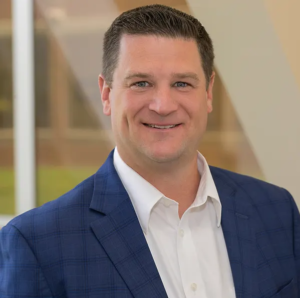 Jeff Boudreau
Chief AI Officer
Jeff Boudreau serves as the Chief AI Officer at Dell Technologies, where he plays a pivotal role in shaping the company's AI and data strategies – responsible for driving AI-powered outcomes and broadening the scope of Gen AI initiatives across the organization.
Leveraging his deep engineering and infrastructure expertise, Jeff spearheads Dell's AI Center of Innovation and Excellence, providing strategic guidance on enterprise-wide AI strategy, education, governance, and AI policy development. Focused on identifying key AI use-cases and standardizing AI architectures, Jeff is committed to integrating AI throughout Dell's product portfolio and building strategic AI partnerships
With over 25 years at Dell Technologies, Jeff has consistently harnessed the power of data to fuel innovation and progress. Before becoming Chief AI Officer in September 2023, he was President of the Infrastructure Solutions Group (ISG) at Dell. During his tenure, he managed a global team of over 23,000 innovators, pioneering data insights and solidifying Dell's status as the world's premier infrastructure provider – across data centers, cloud, and the edge.
Jeff's leadership style is shaped by his diverse experience in engineering, operations, services, and business management. His multifaceted expertise – and passion for empowering teams and delivering solutions that improve customer experiences – uniquely qualifies him to lead Dell's AI initiatives. Jeff earned an MBA from Northwestern University's Kellogg School of Management and completed his undergraduate studies at Wentworth Institute of Technology.
Residing in Hopkinton, Massachusetts, Jeff is guiding Dell Technologies towards an AI-driven future, leveraging data to transform possibilities into realities.
< SEE ALL CONFERENCE SPEAKERS>