SPEAKERS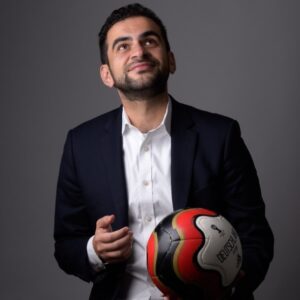 Hamoon Ekhtiari is the CEO of FutureFit AI, the leading future of work technology company using artificial intelligence to bridge gaps in workforce development and career mobility. FutureFit AI partners with multinational companies and governments to provide individuals with an intelligent "GPS For Your Career", harnessing AI to guide upskilling, reskilling, and career transitions. FutureFit AI's latest innovation, Career Copilot, is an AI career assistant providing personalized, scalable career guidance and job transition support globally. Their work has been featured in and recognized by the Wall Street Journal, Harvard Review, US & UK Governments, and the Future of Work Prize.
Hamoon previously led the future of work strategy for a $30B telecom and technology company and was the Founding Director of a leadership, skills, and innovation academy at one of the world's largest urban innovation hubs. He also founded a social enterprise, helped build Deloitte's consulting business in the Caribbean, and taught as adjunct faculty at the University of Waterloo.
Hamoon is a member of the Governor General's Leadership Conference, an AdR Fellow at the University of Cambridge, a recipient of the University of Waterloo's Alumni Achievement Medal, and a Canada Millennium Scholar. In every endeavor, his vision is grounded in harnessing technology to unleash human and organizational potential and build more audacious futures.
< SEE ALL CONFERENCE SPEAKERS>