SPEAKERS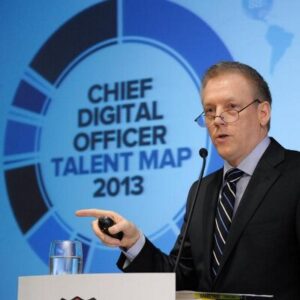 David Mathison
Founder and CEO
David Mathison is the CEO and founder of the world's 1st-ever CAIO Summit (2023), the 1st-ever Chief Digital Officer Summit (2013), and the CDO Club (2012).
Mathison is the world's leading authority on Chief AI Officers, Chief Data and Analytics Officers, and Chief Digital Officers. In 2011 he created the first-ever community for CDOs on LinkedIn; the first Talent Map, Summit, and Community for Chief Digital Officers in 2013; and the world's first-ever Chief AI Officer Talent Map and Chief AI Officer Summit in 2023.
He has been quoted by American Banker, CIO.com, CIO Journal, CIO-UK, CMS Wire, CNBC, Computer Weekly, Computerworld, Deloitte, Diginomica, eMarketer, FedTech Magazine, FierceCIO, Financial Times, Forbes, Guardian, Huffington Post, I-CIO, McKinsey & Company, Media Post, MIT Sloan Management Review, VentureBeat, The Wall Street Journal, and ZDNet, among others.
< SEE ALL CONFERENCE SPEAKERS>